Our spacious deck area with grill
The Great Room is a place to call home...

A cozy place where you can experience all the comforts of home! And yes, you will Enter As Strangers — Leave As Friends. We bet you'll be returning soon.
Our Great Room is available to all our guests during any time of the day. Enjoy our satellite TV and FREE High-Speed WIFI Internet Service. Sit down and relax with complimentary coffee and breakfast pastries each morning.
The large soapstone wood stove will keep you warm during cool fall and cold winter stays. A sliding door gives access to our spacious deck with stunning views of Mt. Abraham, Grant and Lincoln.
We are a Pet-Friendly Establishment!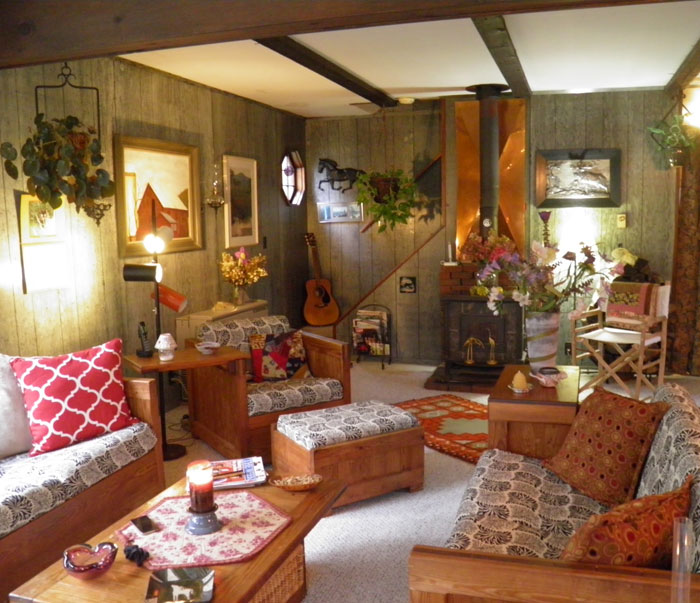 Our Great Room's woodstove for cozy evenings inside...

(Photo by Ross Bachelder - guest.)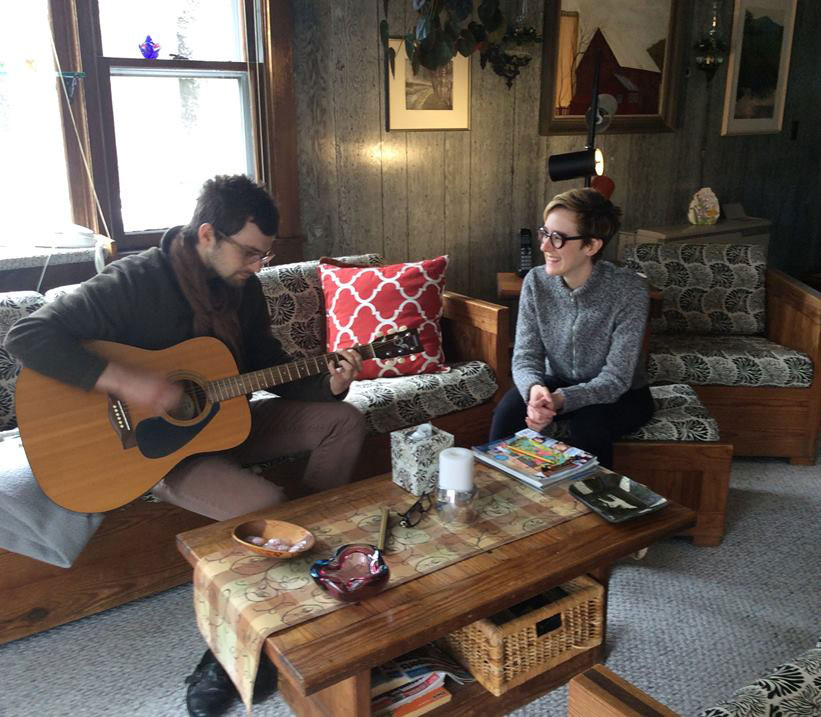 Simply comfortable...

Guests Florian and Sadie from Montreal enjoy our Great Room. Florian is a musician and Sadie is a fashion/wedding photographer. They shared a link to Florian's music - it's incredibly beautiful! Hope you enjoy it:
The dining area...
... combined with our Great Room is also available to our guests.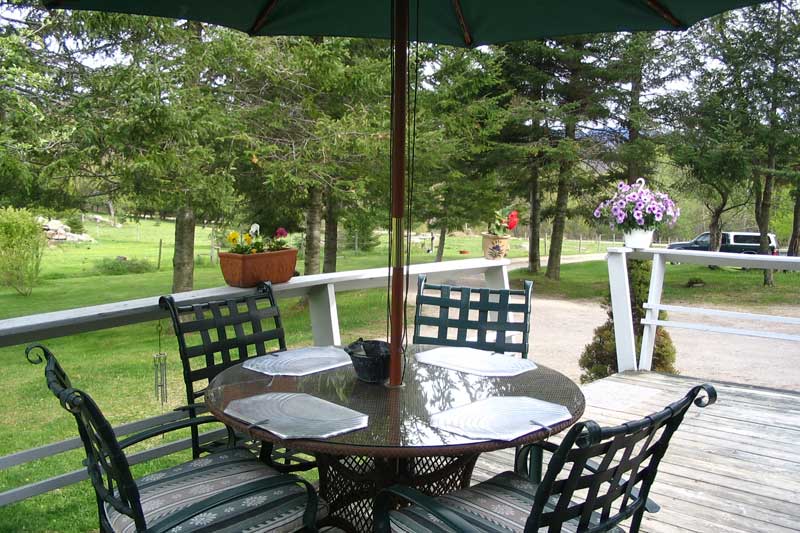 Lounging in style...

Kick back your feet and relax on our comfy deck after your hard day of play! Take in panoramic views of our beautiful Green Mountains and enjoy a refreshing beverage or two.






What you can see from our deck...
The bird watching here is great! Other wildlife frequently pass through, sometimes even "sneaking" a treat from our feeders. (Chipmunk and Downy Woodpecker photos ©Mei Lim, Devon, UK - guest. Horse photo by guest, Henriet Christine)

Book Now!